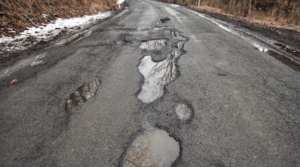 "This has been a real tough winter for streets and sidewalks. The weather is soon to get warmer and DPW crews are already filling in the worst potholes. But… there are miles of street. They need the public to act as their eyes. DPW reads FPF and the hazards you identify will get filled in.
Lets start a thread that results in the top offenders identified and addressed ASAP. I reported the pothole that shakes shocks as well as the significant dip in front of the library that savvy drivers try to dodge. Please post the street and block of your nominee(s) so that DPW crews can get to it sooner than later. Help us all out." • Richard in Montpelier
"The Duxbury Selectboard in partnership with our Highway Foreman, will be sharing updates about road work, conditions, equipment updates and crew news to help keep everyone informed about what's happening on our town roads." • Erin in Duxbury
Front Porch Forum members also share their thanks to town road crews:
"The road crews have had a crazy winter to deal with! Snow, ice, mud, repeat…Potholes, frozen culverts, flooding. They do what they have to do every day …Thanks to all for your determination everyday."  • Richard in Hyde Park
"Thank you for sending the plow truck this am – it was appreciated!!"  • Sharon in Argyle
Front Porch Forum members make good use of their local FPF for upcoming Town Meeting Day.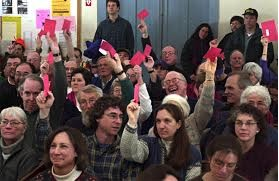 "Several years ago, at a Town Meeting, I remember a very lively discussion among folks who had had enough of the high vehicle repair bills. A decision was made to instruct the town to pay for better quality gravel, with the slimy silt washed out of it. The Road crew embarked on a multi-year project of rebuilding our roads and now we can travel in the spring without worry of sinking into the muck and mire. 
I love Town Meeting for just this reason. We can get together as a group and make recommendations to the town. I know that not everyone can come every year, but it points out how important it can be to show up at least once in a while when there is an issue that is really important.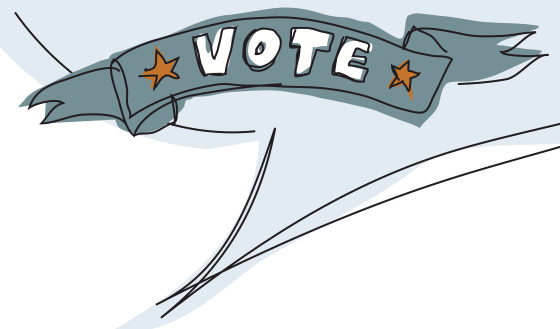 See you at Town Meeting next Tuesday. If you can't come, make sure you read the Town Report and if you have comments or questions, go to the Selectboard meeting." • Marie in Richmond

Post and look to your local FPF for info on articles for discussion at Town Meeting Day! And remember to vote!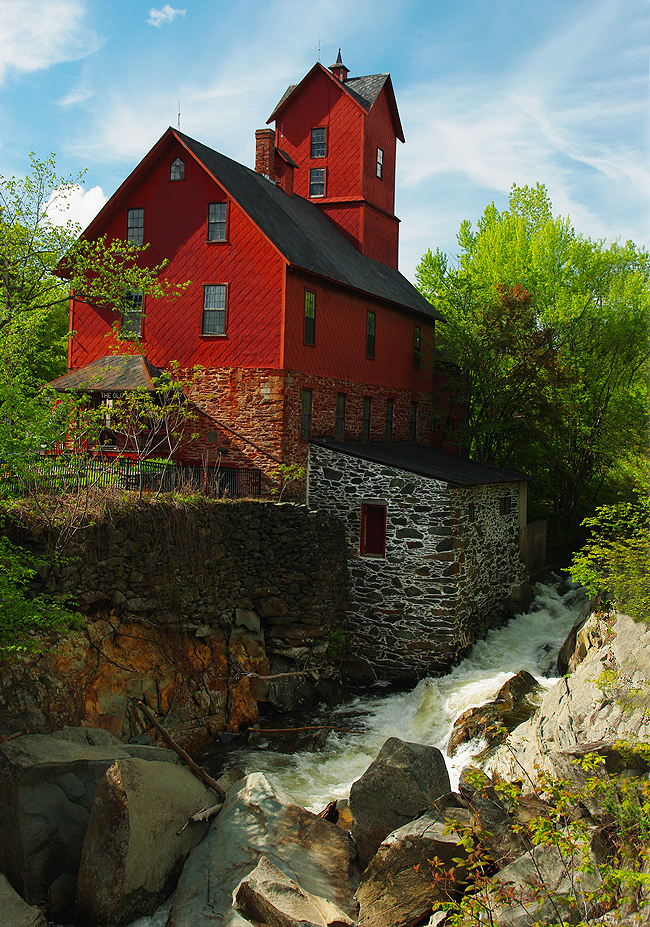 "I am the Town Planner and have recently been posting quite a bit about some zoning changes that the Planning Commission is working on adopting.  The public has asked to be more informed about what is going on, so I have been posting information regarding planning issues, meetings, hearings, updates, etc.  This has been working really well and I really appreciate having the opportunity to communicate via FPF.  You all are a great asset to our community."  • Katherine in Jericho
Are your reaching out to your town officials through Front Porch Forum? They want to hear from you!