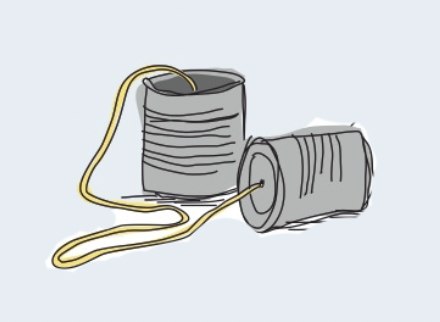 Discussions among neighbors are a life line to building social capital in communities. Members are turning to their neighbors on Front Porch Forum to solve everyday problems. Here are some real conversations happening right now on FPF:
Where to do Trick-or-Treating?
"Hello fellow FPF peeps. Last year, Middlebury hosted trick or treating the Saturday or Sunday before Halloween. Does anyone know anything and if it is happening this year?"
"October is finally here and our family is extremely excited for Halloween but we are new to the area. We were wondering does anyone know any neighborhoods in St. Johnbury or Woodville that still does Trick or Treating?"
What to do about Jumping Worms?
"To my fellow gardeners. I have been seeing Asian jumping worms at several of my jobs. You can learn more about them online. Be very careful sharing plants with others."
"In doing Fall chores in vegetable and flower gardens I have discovered lots of these new worms – lots. Not sure what to do, if anything, about this situation. Anyone have thoughts?"
Lost Items Found
"Thanks to Front Porch Forum and the many people walking on cotton brook road I got my car key back. Thank you all! I love this Town!"
"Thanks to wonderful neighbors and FPF my items were recovered from some bushes elsewhere in the neighborhood. I'm so very grateful! Lock your doors!"
Anyone driving to…?
"Is anyone available to provide safe transportation to and from Bradley Airport the week of Thanksgiving?"
"There was a very nice young man who stopped in today at the Town Hall, who needs a ride to Brownington… I told him our little town has amazing folks, and I'm sure some one would reach out to him and help him out!"
Recommendations for Bats in the Wall?
"Just in time for Halloween it sounds like some bats have found a way to get into our walls. We tried contacting a company listed on google and they told us it would be a month just to look at the issue. I'd prefer to not have bats pooping in my wall for over a month, but wasn't sure if this was the normal turnaround for pest removal. Thanks!"
"We are repainting our house and found there are bats in the roof of our home… We are looking for someone who can help us safely get rid of the bats without hurting them or our home. I'd love recommendations or anyone who has experience doing this themselves as well."
Responses come back straight to the Forum or emailed directly to members. What could you use some help with today? Post to your FPF to see if neighbors can help with a solution!