Posted on Monday, March 7, 2022 by
Michael
•
Front Porch Forum is a Vermont public benefit corporation. To that end, our social mission (aka public benefit) is front and center in all our work.
Each year, per state law, we publish a report about our progress in helping neighbors connect and build community in our territory.
Take a look on our About Us page or find the report right here. Feedback is always welcome.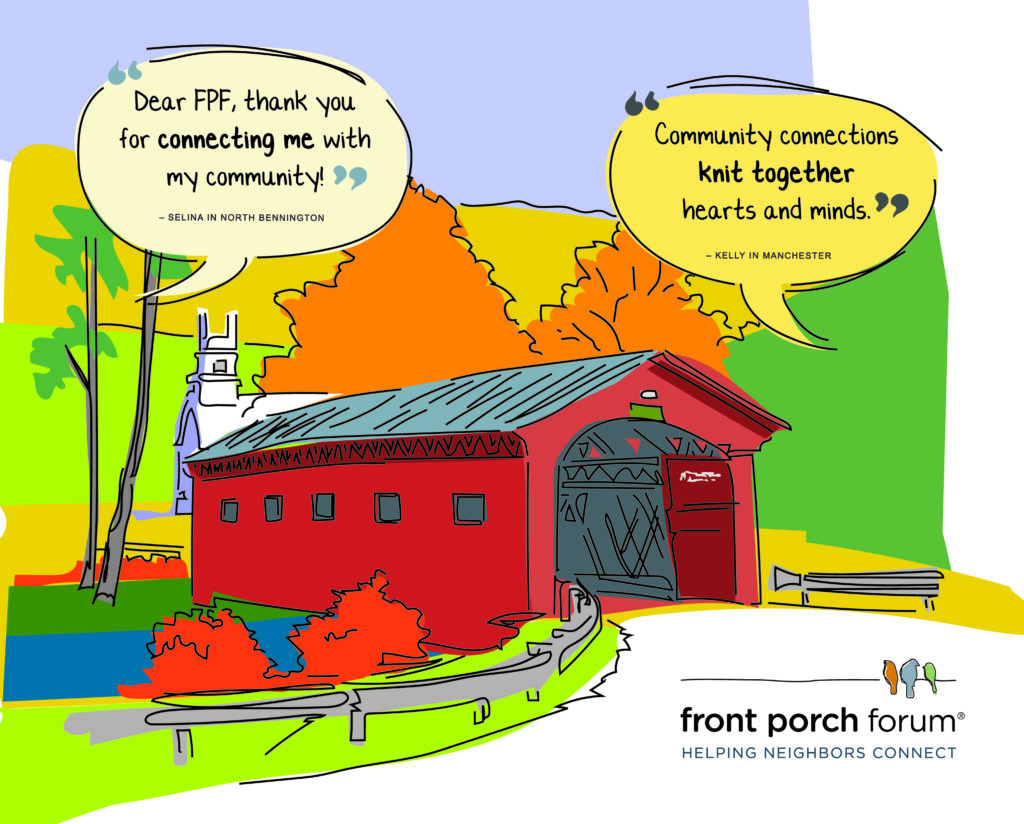 Posted on Monday, November 1, 2021 by
Michael
•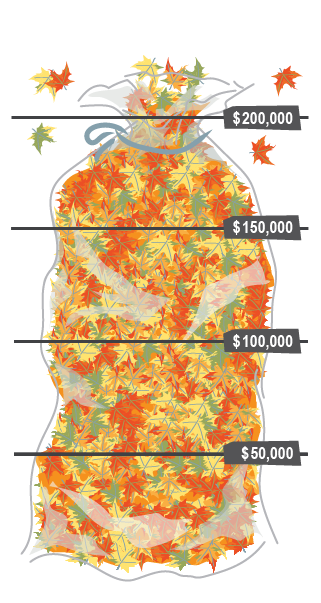 Thanks to thousands of Front Porch Forum members… we made it!  So many folks generously chipped in to reach FPF's fall Supporting Member Campaign goal. These dollars will fund FPF operations in the months ahead.
If you meant to donate to FPF and haven't yet had a chance, there's still time. Please give today!
FPF is a Vermont Public Benefit Corporation and not a charity. Contributions are not tax deductible.
Posted on Tuesday, October 8, 2019 by
Michael
•
Cindy in Westford shared with her neighbors yesterday…
I recently posted a query for someone to give us quotes on a culvert installation. I was overwhelmed by the number of responses I got – both recommendations and direct outreach from providers.

Where else but FPF does this kind of neighborly conversation happen?

Please consider supporting this magic with a donation – every little bit helps.

BTW – just my opinion, but I recently gave Home Advisor a try, and, well, never again. I'll stick with Front Porch Forum.

Thanks, neighbors.
Thank you, Cindy!