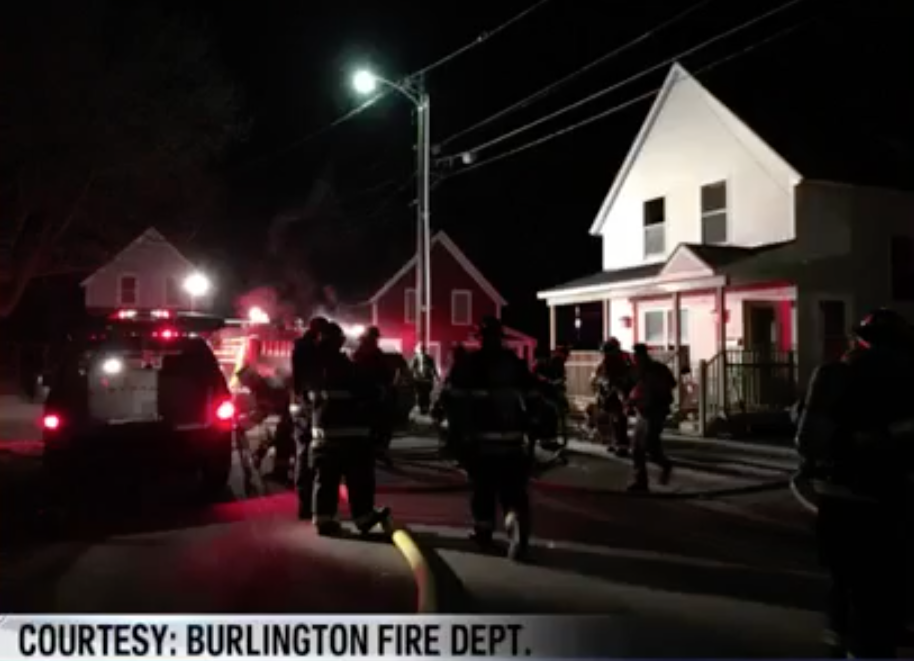 "In the early morning hours of Monday, March 6, my life flipped upside down with the words 'get out, get out, it's a real fire!' Running outdoors in one's pajamas, into a windchill of -14, is not an experience I recommend to anyone.
"The heroes of our Burlington Fire Department were there in short order, and the Red Cross was behind them by just a few minutes. Wonderful neighbors opened their doors at once and kept them open all night through hours of the interviews, paperwork, and other mundane details of a waking nightmare. Other people's gloves and heavy coats and bags for retrieving what we could when it was over appeared seemingly out of nowhere. A night that went badly but could have gone far, far worse was made bearable by not going through it alone. Vermonters are the best people in the world.
"I don't know yet how long I will be displaced. There is a long period of friends' guest rooms and daily conversations with insurance companies yet to come. There could have been a long period in a burn unit, and I am writing a Front Porch Forum post, not an obituary, so I am very grateful.
"Thanks for listening.
"P.S.–check your smoke detectors!!"
• Holly, Old North End FPF, Burlington