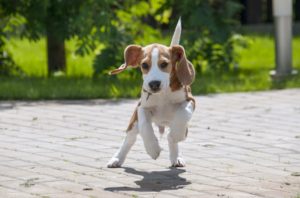 Every Front Porch Forum member knows that lost and found pet postings are common on their neighborhood forums, most often including notes of gratitude and tales of happy reunions. See this great note shared by Emily T. on the Craftsbury FPF after she spotted a beagle on the loose:
"EVERYONE — Please take advantage of Front Porch Forum if your dog runs off this winter. We are lucky to have this resource and it has become a pet owner's best friend. It gets SO COLD this time of year and no one wants to think of a beloved pet having to spend the night away from home. Please post and let your neighbors help you find your pup! (or kitty, or rooster as the case may be)."
If you've lost a pet or spotted someone else's, be sure to check your neighborhood forum and post about it!