Posted on Monday, April 29, 2019 by
Michael
•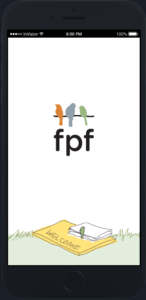 Did you know that nearly one-third of low-income Americans don't have a broadband-connected computer and can only access the internet by mobile phone?
FPF is committed to making it easy for all Vermonters to participate in their local Front Porch Forum. We're building a mobile app to make FPF even more inclusive. We need to raise $30,000 by next Tuesday to accomplish this.  Please help today:
https://frontporchforum.com/supporting-members
More than 160,000 Vermonters participate on their local FPF daily.  With your help, even more will be able to join the conversation.
Please contribute $200, $100, $50, $27 or any amount. Credit card, PayPal or check: https://frontporchforum.com/supporting-members
Front Porch Forum
PO Box 64781
Burlington, VT 05406-4781
FPF is a Vermont business, with a staff of 18, that serves every community in the state. We are not a charity and contributions are not tax deductible. Most of our expenses are covered by ad sales to Vermont businesses, and your Supporting Member contribution helps close the gap. Thank you!
UPDATE:  We surpassed our funding goal by our deadline!  Thanks so much to the many FPF Supporting Members who chipped in.  Stay tuned for news about the FPF mobile app launch coming soon!