Across the state, Front Porch Forum members are thankful for their neighbors help.
"A huge thank you to the many neighbors – 5 in 15 minutes! – who stopped this evening to see if I needed help pulling my car out of the ditch.  I thank everyone for offering your help. I feel so lucky to live in this town, in this state, where people are truly kind." • Martha in Shelburne
"Thank you so much to the kind, on-the-spot firefighter who just pulled me out of the ditch on the side of the road! Its dark and cold and you still stopped to offer assistance to someone you didn't even know. Its people like you that keep our communities going and maintain my faith in the goodness of humanity." • Charlotte in Hinesburg
"I got stuck in road-edge snow. At least a dozen neighbors stopped to offer help, and at least one called police, who came to stand by while I waited for the AAA tug out. Many thanks to the S Burlington police officer and to the many thoughtful neighbors." • Mike in Shelburne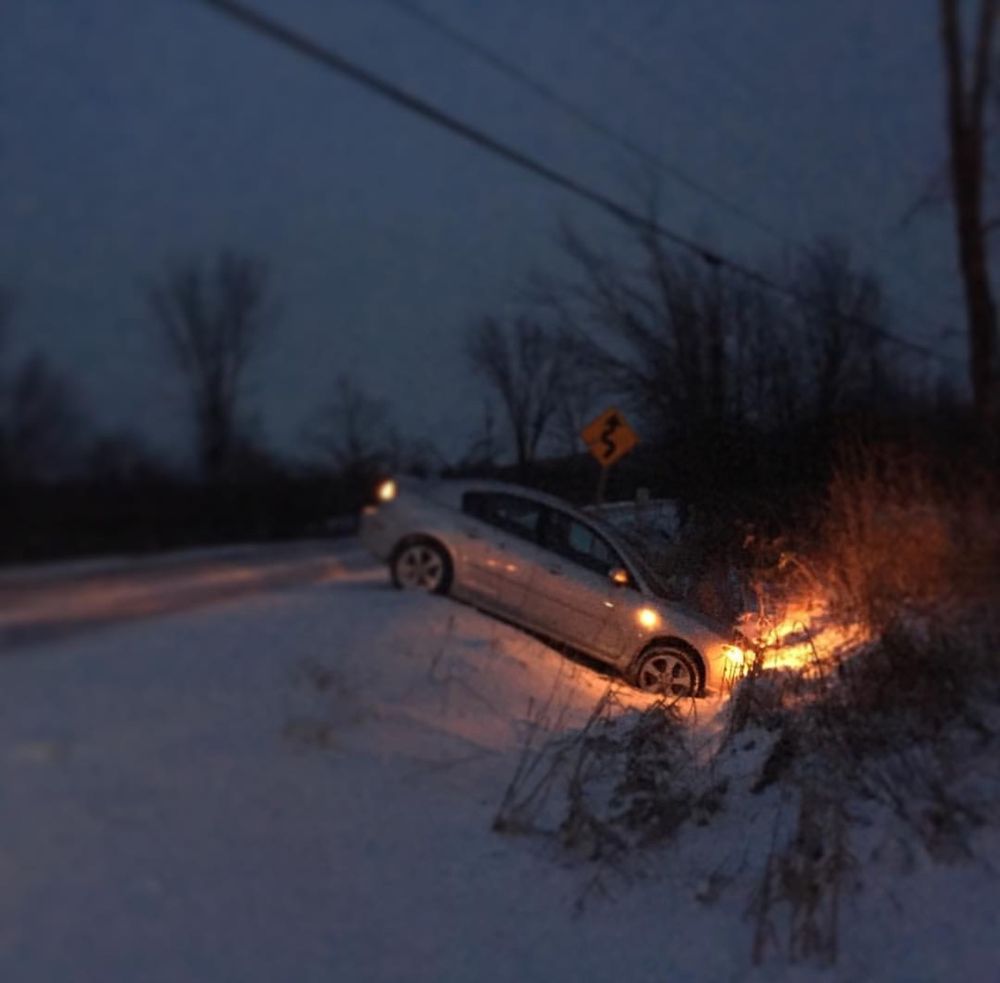 "Sliding into a ditch was made much easier thanks to the help of several good neighbors. My daughter and I are so fortunate to live in a place with good neighbors, ready and willing to lend a hand. SO grateful!" • Lesley & Molly in Plainfield
"My husband's car ended up in the ditch at the bottom of our driveway after the recent storm. Our wonderful neighbor offered to pull us out, which he did successfully. Thank you Bruce for taking the time to stop and assist us. Your help was greatly appreciated!" • Roxanne in Starksboro
When your neighbors come to the rescue, give them a shout-out on FPF!