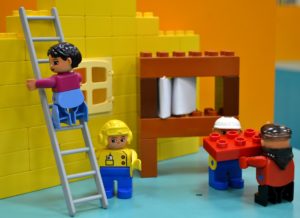 It's wonderful to know we have neighbors and loved ones alike who can help us out when we need a hand. Sometimes, it's even better to be the one offering something! A heartfelt story of thanks shared on Front Porch Forum below…
"Last month Rachel O., who is a teacher, requested Legos on our Front Porch Forum. I had a large bin of them from my grandchildren. They hadn't played with them for years, so I thought it would be a good thing to donate them to Rachel, for her students.
Well, yesterday I received a thick envelope, in the mail. Seven students, from her 5/6th grade class wrote me thank you letters. What a heart warming surprise!
The saying goes, " in giving, you will receive" how true that is."  • Carmen in Burlington
If you want to see more stories like this, consider supporting FPF with your donation – become a Supporting Member.