"I am thankful to Front Porch Forum for adding GRATITUDE as a category. Perhaps we need it more now than ever. Tis' true: "An attitude of gratitude brings amplitude." • Lisa in East Wallingford
I Am Grateful
I am grateful to live in a neighborhood that I feel safe in for me and my children
I am grateful for all the tall trees in the neighborhood. They are beautiful and feel like protection
I'm grateful for my little property that produces veggies
I'm grateful for all the neighbors that talk kindly to my kids 🙂    • by Casey in Essex Junction, Vt.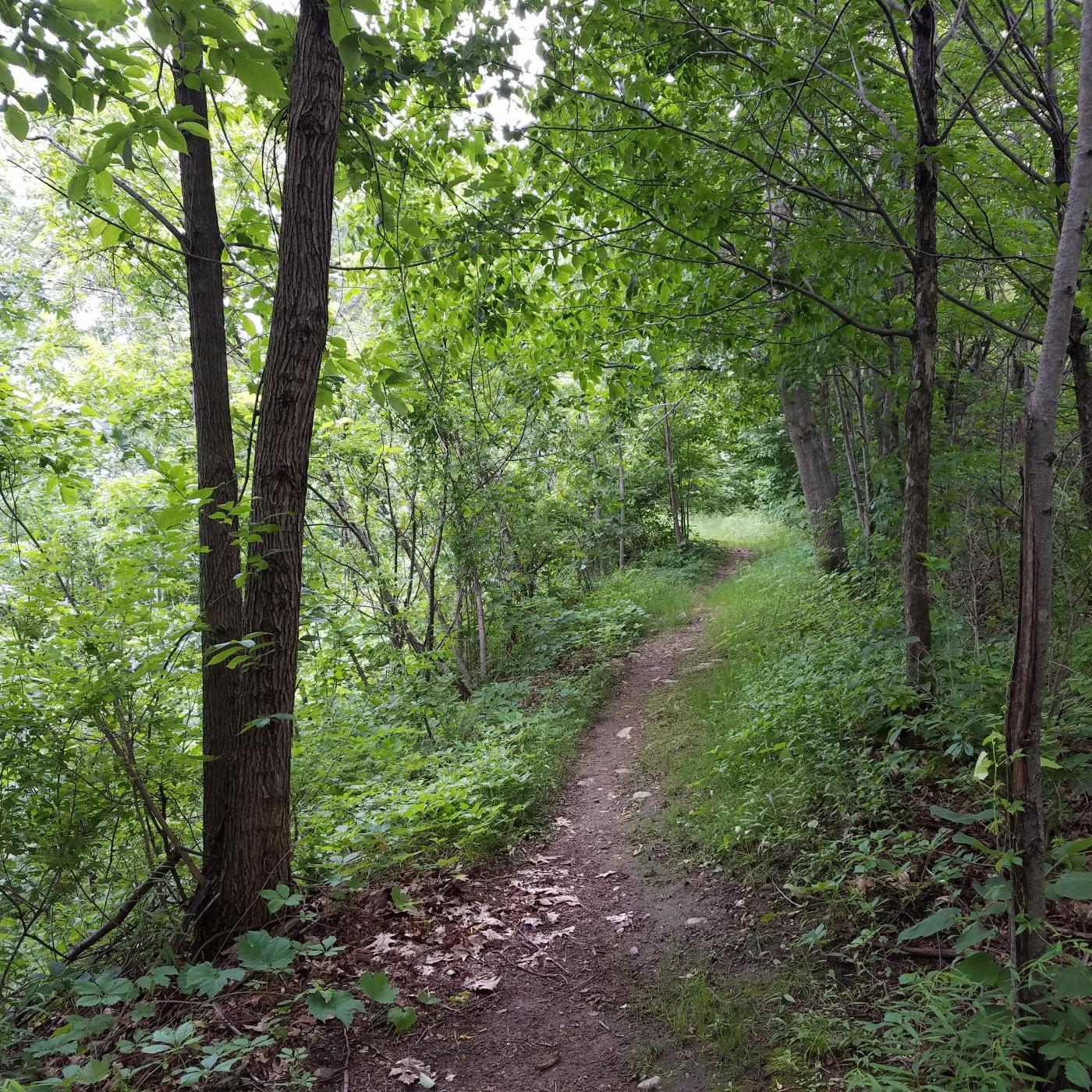 "I am grateful for the treasure we have here…  the Bristol Trail Network. From the beginning this project has been led with integrity grit and grace. It has at times not been easy, but the results are a gift to all of us. There have been many volunteer hours from a host of volunteers that have made this possible. We live in a community where service is a part of what we do. So many organizations and individuals contribute to the vibrancy of our community.  As we move into the next phase of the pandemic, I look forward to our community coming together in unity to support each other in so many ways that we can't even yet predict. If we care for each other, smile, give gratitude we will be stronger for it." • Phoebe in Bristol
"Grateful to the responses of our bicycles that were collecting cobwebs in our cellar. Gone for better use now. And for the drum set collecting dust in a neighbor's home is now going to be loved and played on by our grandson! Love FPF and our neighbors!" • Josy in Jericho
"A couple of weeks ago I'd requested the phone # for Corner of India, &, oh, did I hear from you! Not only did people respond to FPF, but I received 284 responses to my e-mail. I've gotten back to thank all but 68, so if you haven't heard from me yet, I'm trying. Consider yourselves thanked here! Go, FPF, & all the helpful members!" • Debby in Shaftsbury
Share something you're grateful for with your neighbors on FPF.