A number of generous "free" items and services are being offered on Front Porch Forum.


"I have about 5 yards of quilt weight fabric and lots of odds and ends of thread that I'd be happy to give anyone wanting to make face masks. I'd be happy to drop it off anywhere in the kingdom or you could pick it up."  • Jenise in Barton, Vt.
"Hey Friends, with the recent job climate and layoffs around town I wanted to offer my expertise to help with free resume reviews. Send any questions to me and I'll respond and find time after hours to review and get back to you. Cheers and be safe!" • CJ in Stowe

"My husband and I are avid from-scratch bread makers and would love to make homemade bread for those not able to get to grocery stores easily. Our capacity is 2-3 loaves a day so we will get to everyone we can over time. Please email me your name, phone number, and address and we will call the night before your name is up! If you have need for an emergency loaf, please let us know and we will do our best to get it to you ASAP." • Mary Jane and Steve in Williston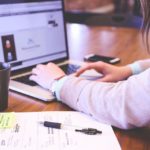 "I have 2 new Chromebook laptop computers that I would like to donate to 2 local students who may not have the resources to ensure computer connectivity in order to engage in online learning and enrichment."  • Nancy in Randolph
"It is a difficult time right now with so many children and adults working from home. I have a desktop computer with all the accoutrements available for a family who needs it for work or schooling. I can bring it to you if transportation is an issue." • Nichole in Middlebury
"Do you need homeschool supplies to help keep your kids active and learning at home? If the cost of homeschool supplies is a hardship, please contact me. I several supplies available at no cost. I'm happy to deliver or have you pick up." • Nathan in Burlington
Have something you can contribute to help others in your community? Post them on FPF!