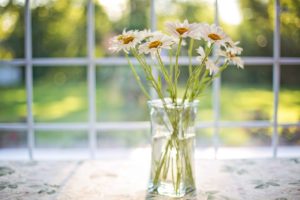 As our communities are adjusting to follow health guidelines and practice social distancing and self isolation measures, FPF members are sharing the positives. Here's a great idea for finding the fun and the humor in our new and emerging routines:
"I suggest a fun "contest" similar to the 5-words thing as an amusement during our self isolation: Unanticipated consequences of self-isolation. 
To get the ball rolling, I offer three:

Skinny dogs (lots of extra walks)

More people with long hair or bad haircuts (no salons/barber shops)

Exponential increase in family counseling (via Zoom of course) due to 

long-term sharing of close-quarters.
I imagine there are many, many more."  • Don M. in Burlington, Vt.
Have you experienced any funny or positive unanticipated consequences of social distancing? Join in the fun and share them on your Front Porch Forum today!