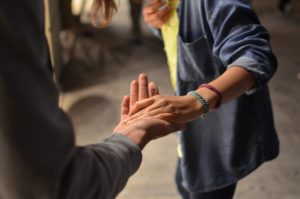 Studies are showing loneliness is having a negative impact on individuals' health. Strong communities and social connectivity help individuals experiencing loneliness to improve their health and wellness.
Reasons to be Cheerful published an article about a clinic in England that started working with lonely patients to find resources and opportunities to connect with others, building up social capital and decreasing health spending. People known as health connectors began to facilitate discussions with lonely patients.
"These health connectors could connect the patients to traditional medical services, but also to social services: discussion groups, a "shed" where men could come together to work on projects, group exercise classes, help with shopping, help joining a community choir, even a befriending service."
Read the full article here.