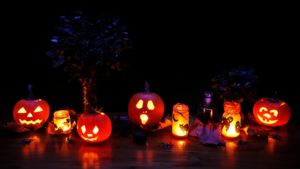 Vermont is one of the most rural states in the U.S. and many Vermonters live in homes that are tucked up to many miles away from the next house or main street. This can make participating in fun, community-centric celebrations, such as trick-or-treating, a real challenge.
See how this FPF member is coming up with ways to get more people involved in this year's festivities!:
"Every year, my wife and I take our son to trick or treat around the center of Newfane. Living in a rural community, even in the center of town houses are a bit spread out and not all houses participate. Now since we live on a road that, let's be honest, no one is going to take their kids trick or treating on, we though it would be nice to set up a table and display on the town common to give out treats.
We thought perhaps other folks who live out of town might like to participate as well.
I would love to hear other peoples thoughts on this. I think this could be a fun night, and bring more people out to celebrate." • Jeffrey in Newfane
Have you used Front Porch Forum to get more involved in your community? If so, consider becoming a Supporting Member – make a donation today!