Residents in Warren and Washington counties, NY, will now have access to their own FPF!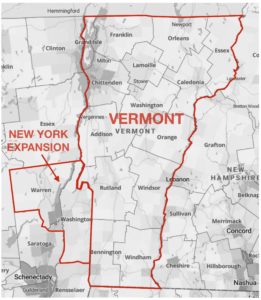 If you live, work, or know anyone in the greater Glens Falls/Lake George area, across the line from Bennington and Rutland counties — ask them to sign up at FrontPorchForum.com and help spread the word!

FPF's mission is to help neighbors connect and build community.  Our free community e-newsletters go out daily with postings from neighbors, community organizations, and local businesses about everything from lost dogs to plumber recommendations to upcoming community events.  Sign up today, and join the conversation!