Here's a special story of how
FPF
helped musicians form a neighborhood connection that still endures: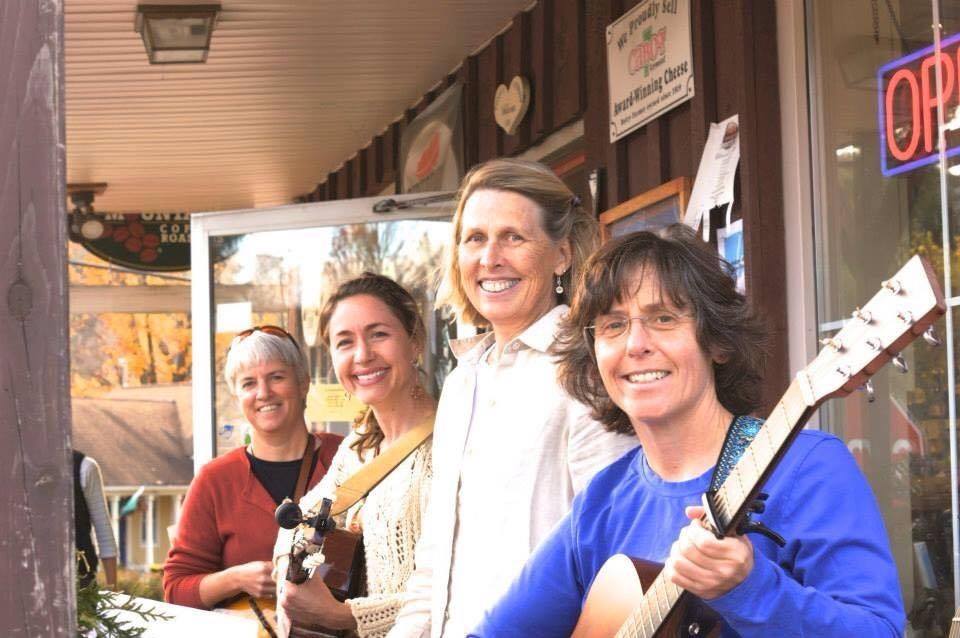 "Brit, whose family had recently moved from out west, used Front Porch Forum to see if anyone would be interested in getting together occasionally to play guitar and make music.  a few of us took her up on her offer, and we hit it off.  Almost 6 years – and many farmer's markets & events – later, our meetings have become something very special to each of us.  We named ourselves the "Front Porch Foursome", in honor of our origin.  We all still have our day jobs, but cherish the adventure this has taken us on.  Aside from our good fortune, we appreciate the forum that you have provided for our community, and for all of Vermont." 
• 
Brit, Nancy, Kathy & Char – the Front Porch Foursome
How will you use
FPF
to form friendships?