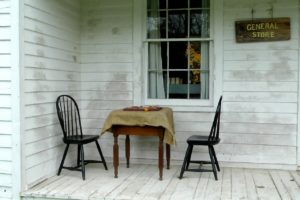 Times may change, but Front Porch Forum is happy to provide a gathering place for neighbors across the state.
"Front Porch Forum is the next best thing to sitting around a pot-belly stove in the town general store. Neighbors meet neighbors, exchange ideas, ask and make recommendations, sell and buy useful items, publicize local events, find missing pets, and much, much more. We're here for one another in the old-fashioned way. Let's keep this Forum flourishing with a critical donation, no matter how large or small." – Gretchen B. in Morrisville
If you value the free service that Front Porch Forum provides to your community, consider making a supporting member contribution today: https://frontporchforum.com/supporting-members.