We love this idea undertaken by Front Porch Forum members. Doing something good for the environment and building social contacts!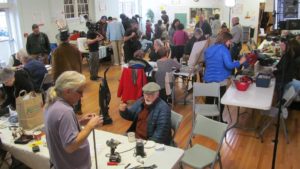 "Do you need something fixed? Come to the first ever Repair Cafe. Start collecting your household items to be fixed at this FREE event. We have fixers willing to work on watches, bicycles, clothing, knitting projects, electric appliances, small office equipment, furniture, small engines, lamps, tools (including sharpening) and electrical gadgets. And we even have someone willing to tutor you with your smart phone!" • Cathy in Charlotte
"One of the "fixperts" reinforced my eyeglass frames. This may save me having to buy a whole new pair of frames (very expensive!). Thank you. What a wonderful event!" • Lucy in Plainfield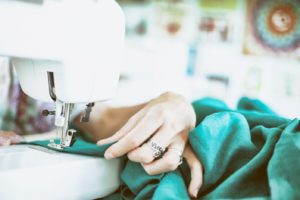 "I was fortunate to have a loose jacket zipper secured, a broken hoe handle extracted, a few pair of earrings brought back to life and iPhone issues resolved. I witnessed holes in sweaters and coats mended; a chainsaw, sewing machines and lamps fixed; and blades sharpened and that was just in the short hour I was there. What a great event to connect with community members while bringing back to life items that would have been needlessly discarded." • Judy in Charlotte
Here's how you can do the same in your neighborhood:
STEPS:
Post to organize several neighbors to volunteer making repairs. Suggest the idea of a "Repair Cafe" and seek a place to hold the event.
Post an announcement two weeks prior to the event to invite neighbors in need of repairs AND to encourage volunteer help.
Post a reminder message three days before.
Choose the "Event" category so that your posting also shows up in the FPF Community Calendar.
Check the share box to include neighboring towns.
"Repair is possible, and often not that difficult, with a little bit of community support." — The Repair Caf© Foundation