Event organizers find using FPF for promotion increases attendance: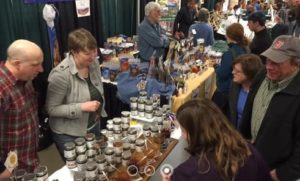 "The turnout was the best yet. We asked a lot of the attendees as they were leaving where they heard about the show and many said Front Porch Forum. Thanks for you support and sponsorship, it did really help us get the people through the door."  • John with Made in Vermont Marketplace
"2017's Open Farm Week event saw increased reach through partnership marketing with the Vermont Department of Tourism and Marketing and Front Porch Forum, drawing visitors from Vermont and beyond to the many participating farms throughout the state." • Reported in the Bennington Banner
Post your event on FPF or contact us to learn how to broaden your reach at localbiz@frontporchforum.com!