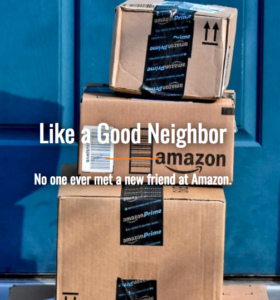 FPF friend and journalist Bill McKibben recently wrote a compelling article on why we need neighbors.  Here's a nugget:
"Neighbors were optional for much of the last 50 years. We became hyper-individualists surveys show that three-quarters of Americans have no relationship with their next-door neighbors, which is a novel situation for humans. But in the next 50 years, we're going to need our neighbors again. The fat years are past and the lean years are upon us even as we try to rebuild our planet against the predations of the rich and powerful, we're going to require stronger communities for sheer survival. Ask the people trying to recover from Hurricane Harvey, from Maria, from the firestorm that raked California."  –  Feb. 2018 Sojourners magazine
This speaks to our work.  Hosting Front Porch Forum across Vermont over the past decade, we've seen the value of neighbors during and after natural disasters and other crises.
Build your local networks of neighbors now, and then you'll have that investment in social capital to fall back on in times of need in the future.