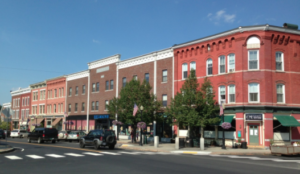 Residents in Randolph are making great use of Front Porch Forum to stir up ideas regarding their downtown! It all started with one post…. and numerous responses later, the community held a brainstorming session and created a survey to set some goals to stimulate business in their downtown.
"Lets see if we can get a list, through discussion, on what types of business people might like to see downtown. Lets list anything that we can dream up" • John in East Randolph
"I appreciate how much everyone has engaged in this discussion, you all have wonderful ideas and we should really think about getting together to have this discussion in person. It seems like the energy is there and that's the most important ingredient." • Trevor in Randolph
"Gratitude for all the thoughtful discussion going on. Front Porch Forum is alive–and so is Randolph!" • Josie in Randolph Center
We can't wait to see what develops!