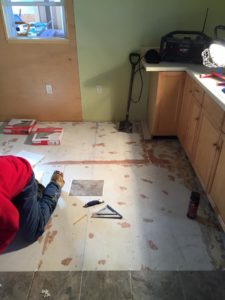 Front Porch Forum! From interior decorating to plumber and electrician recommendations, and drying out a wet basement, our neighbors can help.
"Our home has a baby and a dog, and that combination tends to lead to a messy house. Due to our work schedules, it was becoming apparent that we needed help with cleaning! Recommendations came to us through Front Porch Forum, and we couldn't be happier." • Justin in Morristown
"I followed through on a recommendation from FPF and found a terrific interior decorator! Once again, FPF has been a valuable resource for me!"
• Sara in Warren
"Thanks to FPF I found an amazing painting service!" • Rachel in Winooski
"Thank you to all the folks who sent the names of electrical people. I appreciate your help and willingness to share. FPF rocks!" • Denise in Waitsfield
"Thank you all for recommendations on basement people. FIVE people sent me messages … and one called me at work. I appreciate your suggestions!!"  • Kia in Waterbury
Recommendations from our neighbors can be so helpful. Post your needs on FPF for quick results!