Posted on Friday, July 8, 2011 by
Michael
•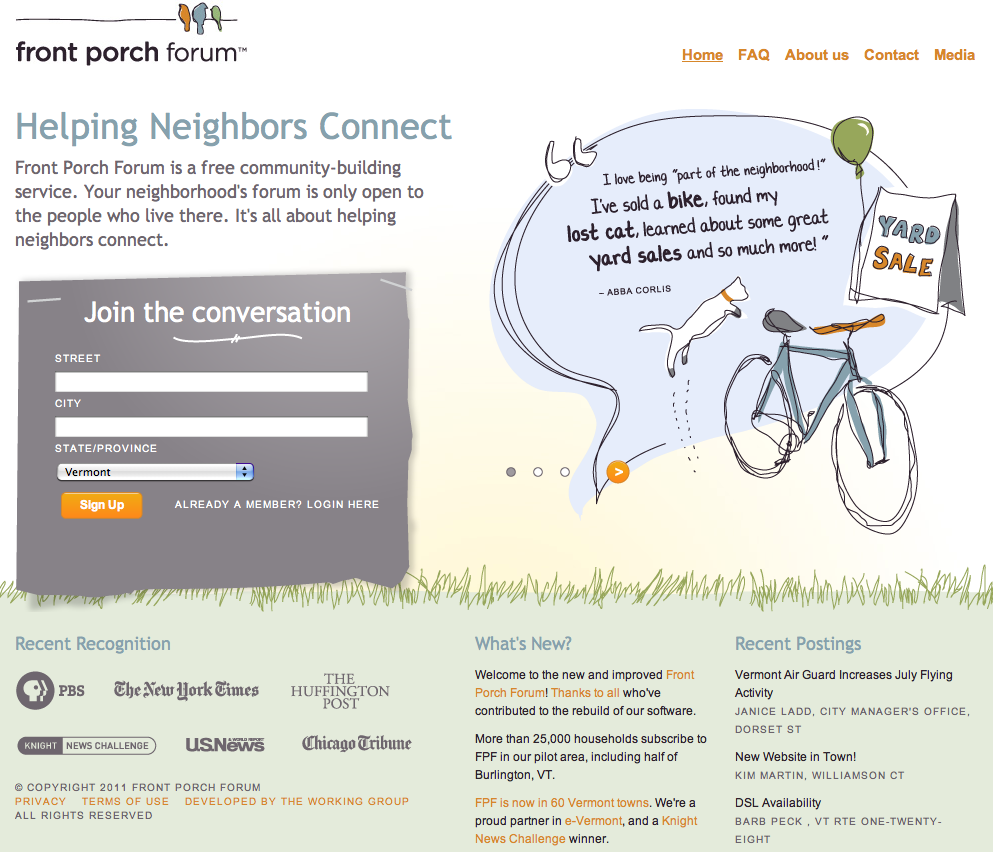 Check out Front Porch Forum's website… it's all new! Thanks to the work and support of many, we launched our newly rebuilt site on the 4th of July, 2011! Great day for a birthday.
We're blown away with the craftsmanship of our development partners, The Working Group. Using Ruby on Rails, they've constructed a fantastic platform on which FPF can build for years to come.
From an FPF member perspective, functionality has not changed much… yet. But with this new foundation under our feet, we look forward to all sorts of future improvements (we'd love to hear your suggestions). So stay tuned!
P.S. Our blog is being overhauled as well. Please note that it has a new URL (http://blog.frontporchforum.com/), so your RSS feed must be re-done.