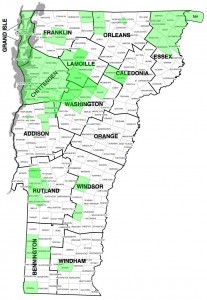 #VT – Exciting news!  Front Porch Forum is now available in Waterbury and Duxbury, Vermont.  Already 100 neighbors have signed up in Waterbury and another 50 in Duxbury!
Given the twin blows of Hurricane Irene and the State Office Complex pull-out, we've been working hard with a number of partners to find a way to start serving these communities.  A special thanks to  Ben & Jerry's Foundation, Revitalizing Waterbury, Town of Duxbury, Ben & Jerry's Homemade, and a number of individuals for getting it done.
Now comes the fun part!  Please spread the word and encourage any and all in Waterbury and Duxbury to sign up at FrontPorchForum.com
FPF is now available in 70 Vermont towns.  Here's the list of towns.