Posted on Wednesday, April 29, 2020 by
Renee Bean
•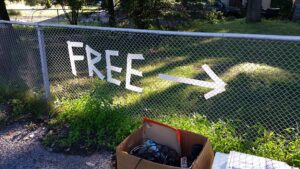 Are you looking for scrap wood for a backyard project, a treadmill, or a kitchen appliance? Posting in the "Seeking Items" category on Front Porch Forum can often have multiple positive outcomes, beyond just getting the item or information you need!
"Hello; Looking for 1/2″ or 3/8" red and/or blue PEX tubing lying around from a finished project? Fittings? If so, what style fittings? Will happily borrow the connector tool too. Thinking I need 70′ of each or so.
Yup, looking for bits and pieces for renovation to:
A) Save $$$
B) help people get stuff out of their garages and basements and put to good use
C) Make more community connections" • Wayne in Hinesburg, Vt.
If you're looking for an item, try asking your neighbors first on FPF! It may just turn out that everyone wins!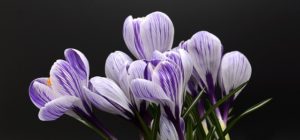 The days are getting longer, crocuses and bluets are springing up from the ground, and birds are returning to the Northeast from their winter vacations: signs of spring! Neighbors are sharing their observations. Have you seen any signs of spring? These FPF members have:
"I'm so grateful to be a part of this community in this time. Thanks to you all. Also! I really love spring, and I miss the spring arrivals board at Sterling College. So…I have a poster board at the Genny up for us all to document our observations of spring (bring your own pen). I also created a google doc that I think should be accessible to all to add observations.
Let's not let the craziness of this spring allow us to miss this gorgeous and amazing time of year!"  • Hannah in Craftsbury, Vt.
"Sunrise.

Late-spring snowfall, inspired ways to keep the kids busy, crocuses, and random acts of beauty and neighborly kindness.

Home schooling, long walks.

A creative home desk made from–wait, is that an ironing board?

That's what Middlesex looks like this spring as we all hunker down to help prevent the spread of COVID-19. Check out these creative shots of our community taken by your Middlesex neighbors, at:

https://www.whatsnextmiddlesex.org/calendar–pictures.html

Enjoy!"   • Susan in Middlesex, Vt.
Share your spring sightings and observations on your Front Porch Forum today!