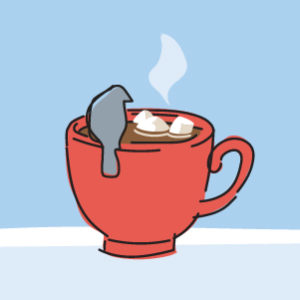 Burlington, VT, February 3, 2021 — Front Porch Forum now has 200,000 members! This recent membership milestone indicates FPF is serving 75% of the state's 260,000 households, and more Vermonters sign up every day. 
In recognition of this growth, FPF expanded its team of Online Community Managers. We welcome new hires, Emily Bissonette and Zach Scheffler, who will help the organization fulfill its mission of helping neighbors connect.
As part of FPF's 22 staff members, our Online Community Managers (OCMs) play a crucial role in reviewing and publishing many thousands of member postings each week, and providing member support.
Zach says of his new role "It's a joy and an honor helping Vermonters inform, inspire, and look out for one another."
Zach has a background in community media and municipal information services. Outside of Front Porch Forum, Zach enjoys a brisk hike, photography, and woodworking.
Emily joined the OCM team in September 2020. "I really enjoy the collaborative work environment at FPF. I'm originally from Vermont and I am also really enjoying being more informed about what's going on in our state through my FPF work,"  she said of her work.
Emily resides in Middlebury with her sweetheart, and kiddo, and a miscellaneous menagerie including a dog, a cat, chickens, and various waterfowl. She is the only Marie Kondo Certified Professional Organizer in Vermont, and when she's not at work for Front Porch Forum, she focuses on business, Alchemy Organizing or teaching REFIT® dance fitness.
Front Porch Forum is an award-winning Vermont Public Benefit Corporation.  Our mission is to help neighbors connect and build community, leading to more resilient communities.  FPF hosts regional networks of online local forums where neighbors, small businesses, nonprofits and municipal officials post about a wide variety of topics.  This daily neighborly exchange leads to people feeling more invested in their communities and getting more involved.