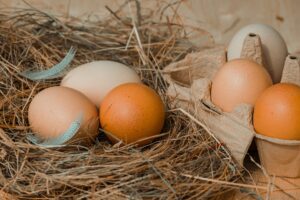 In an Aug. 3 New York Times article by A.C. Shilton, Front Porch Forum got a shout out as a platform that people successfully use to barter. When folks have too much zucchini but really need to borrow a hedge trimmer, FPF shines as a way for neighbors to help each other access what they need. Check out the excerpt from the article below:
"Bartering hasn't been this widespread since its days at the elementary-school lunch table. Front Porch Forum, a hyperlocal social network in Vermont and parts of New York that has long been a hub of bartering, has seen an 83 percent increase in new-member sign-ups this year over the same period last year, said Michael Wood-Lewis, who co-founded the site with his wife, Valerie, as a neighborhood listserv back in 2000. While Front Porch Forum is a way for neighbors to connect on a range of things, recently, appeals for swapping eggs for rhubarb or chicken wire for day lily bulbs have increased, Mr. Wood-Lewis said."
Read the full article on the modern barter economy here.