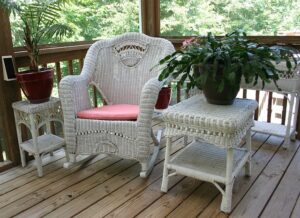 "I can find a house, a boat,
I can sell a fridge, a goat,
I found my super Subaru
I searched each day, and so can you!
Children grown, grandchildren too
Too much stuff, so what to do?
I'll sell the crib, lego and bike,
Then I can buy that dress I like!
You want to share news of a bear,
A barn sale, concert, country fair
Lear how to hunt a good mushroom
Find a painter for your room
You need to get a ride to Lansing
Or new partner for some dancing
You say you need a plumber SOON
Ask "The Forum" and he's there by noon!
I think you get the picture now
You know the "why", find out the "how".
And don't forget "There's no free lunch",
Donate to help the Front Porch bunch!" • Alison in Charlotte, Vt.