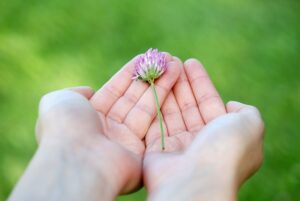 When you need hope the most, look to your neighbors. Sometimes the most shining and inspiring demonstrations of hope are right outside our front doors. Do you want to spread some hope and uplift others? Check out this awesome game created by a Montpelier FPF member and feel free to try it in your own neighborhood!:
"In these strange times, with so many of us experiencing increased anxiety and overwhelm, I'm inspired by all the generosity and goodwill I see here on our FPF. It really helps. It gave me a fun idea, and I wonder if anyone would like to play along. I was thinking, wouldn't it be fun to have a pay-it-forward-style chain of giving around town–and FPF seems like a great tool by which to spread it.
Here's how it could play out: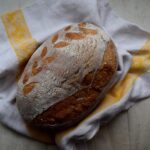 I love to bake sourdough bread. Do you know of someone who might really enjoy a surprise gluten-full delivery? (Yes, it can be you/your family, haha). Reply to me directly and I'll drop some off on their/your stoop in a couple days, at no cost. Then, to continue the chain, you post about some thing or some (socially distant) task you can offer, and it goes and goes. If you'd like to play, please read the guidelines below.
So, consider my bread offer the start! Anyone know of a bread fiend who would really enjoy a homemade, crusty, whole-wheaty-y loaf? Let me know and I'll get to bakin'. 🙂
Lauren
P.S. I follow recommended precautions to limit the spread of the corona virus, and will thoroughly wash hands before handling the baked loaf and will wear a mask for delivery. 🙂
Pay it forward
How to play:
–We're playing a game to highlight and spread our community's generosity and goodwill! Have a skill or item you'd like to brighten someone's day with? Say, you could bake someone a dozen cookies, gift a bag of veggies from your garden, some pesto you made, a sketch or print, or offer a free lawn mow, an hour of weeding, or log splitting…we all have so many ways to contribute, and random acts of kindness make people happy. So let's play!
–Post "Pay it forward" in your subject line here on FPF, and copy and paste this "How to play" blurb at the end of your post, so that new folks can catch on. Offer an item or task up to the Montpelier FPF community at no charge.
–Note that you will take all recommended precautions in handling your pay it forward item or task to limit the spread of the corona virus, so folks feel comfortable accepting the goodness.
–When folks respond, deliver your item or task to them in a socially distant manner.
–Rejoice!" • Lauren in Montpelier, Vt.
Start playing in your neighborhood; post on FPF!
Need some more inspiration? See how others have started to play the Pay it Forward game: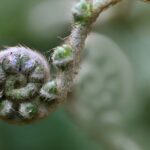 "Great idea…And fun game! We received an extremely tasty loaf of bread and some flourless cookies from Lauren. Thank you so much!
I have a plethora of Ramps in my woods and I have some Fiddleheads to pick. I'd be happy to pick a bag and deliver to you to grill or prepare as you'd like. So delicious! Just send me an email and then 'Pay it Forward!'" • Chris and Suzie in Montpelier, Vt.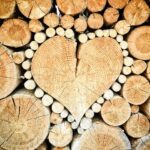 "We love Lauren's idea and we'd like to play, too. My sweetheart and I would be happy to come to your house and stack your wood for two hours. We'll wear masks and gloves while stacking. Reply to this email and then 'Pay It Forward!'" • Nancy in Montpelier, Vt.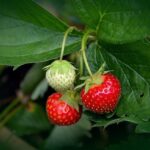 "Today I'm going to get some fiddleheads and ramps from someone and am offering up a few thing in gratitude to this awesome new FPF trend in our community.
I've got a box of strawberry starts that I got for free but then realized I had no time or tools to prep a bed in my yard. They seem, miraculously, to have survived.
If you have a home for them, I can put them on my front porch! I'm just off Berlin, about 1/2 mile from the food coop."• Lisa in Montpelier, Vt.