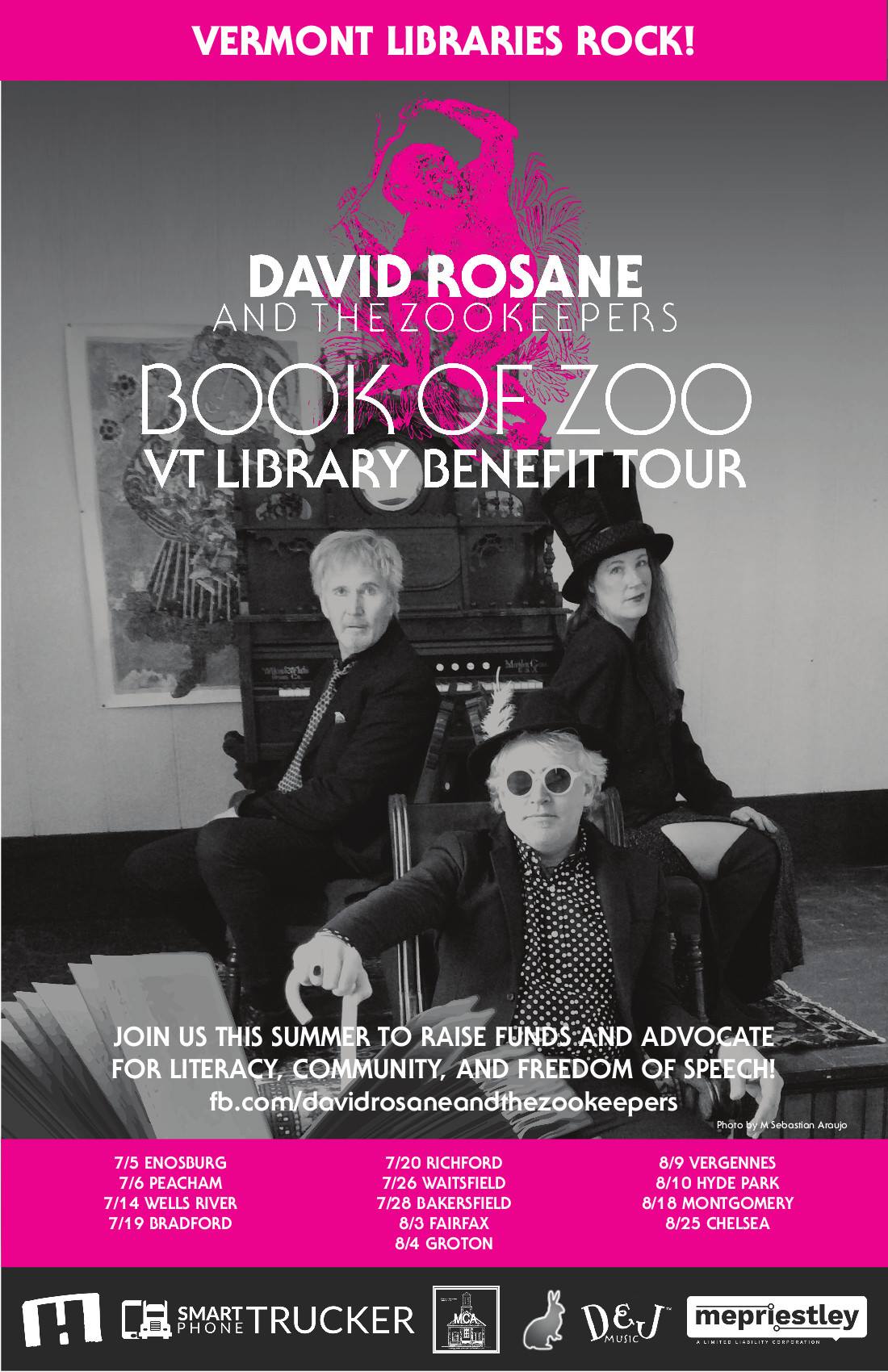 FPF happily supports the Book of Zoo Library Benefit Tour, now in the middle of their two-month tour performing at 13 rural libraries this Summer. Come hear some great music and support our rural public libraries, an important part of our communities! All donations from the concerts go to support literacy programs for the hosting library.
"As the public storehouse of knowledge, the public library can be viewed as a free society's insurance that all ideas will be accessible to everyone who may want them. Ideas and information are certainly available elsewhere, but no other agency or organization can guarantee such a wide accessibility to ideas of all kinds that will be free of charge to all its customers." • Librarian at the Arvin A. Brown Public library in Richford
"I was totally unprepared for the outpouring of cards, gifts, sweet wishes, reminiscences, and hugs that have come my way as my tenure as librarian has come to an end with my retirement! I am on Front Porch Forum to say: thank you all for your wonderful kindness and generosity, and for the joy of being allowed to love your children for all these years!" • Lynne in Middlesex
Post thanks to your own librarian(s) on FPF!