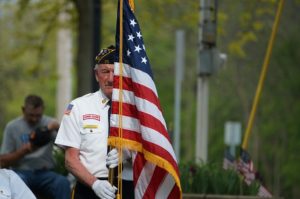 Front Porch Forum members celebrate community in various ways this Memorial Day weekend.
"We're going to hold an old-fashioned Block Party and celebrate in the street with games, food and fun…. so come out and play with us!" • Kate in St. Albans
Following the ceremony, the Legion Auxiliary is hosting a potluck lunch." • John in Guilford
"Please join us for an Ice Cream Social as we say hello to summer!" • Julie in Essex Junction
FPF applauds the many communities who will be gathering together in remembrance and tribute to our veterans.