FPF members are sharing news in their neighborhoods on how to deal with ticks.
"After talking to area residents we think reporting tick bites will help us know and get a feel for our local situation. It would be helpful to answer all or some of these questions.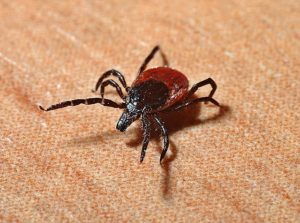 – When were you bitten?
– Where do you think you picked up the tick?
– Were you wearing repellent?
– Do you know what kind it was? (Example – Deer Tick/Black Legged Tick, Dog Tick, Lone Star Tick, etc. Google to identify.)
– Did you take the tick to a health center or send it in to be tested (University Of Mass is one place that tests)?
Please report onto your neighborhood Front Porch Forum to help raise awareness. See a very interesting and informative graph for Vermont that updates Every week." • Susan in Waitsfield
Keep alert and informed during tick season!