Many people respond to posts for items on sale in their neighborhood FPF.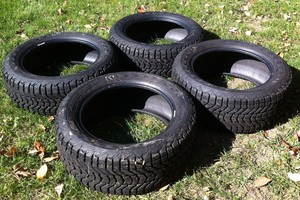 "Thanks Front Porch Forum for selling eight snow tires… four Subaru Outback and four Ford Escape."  • Linda and Norm 
"I love how, on FPF, one person will post how they want a leaf vacuum machine and the next post will be a person selling his leaf vacuum machine! Thanks, FPF, for making it easy to find what we're looking for! Isn't it a great service?" • Lydia in Shelburne
"Without Front Porch Forum I couldn't sell my chickens."
• Janet in Danville
Use FPF to post about items you're looking for, and you just might find them!