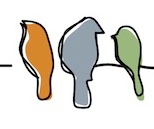 Front Porch Forum is now available in every town and neighborhood in Vermont!  Check out the media coverage here.
Please tell friends, family, co-workers, schoolmates and others to join at FrontPorchForum.com. Share the news via email lists, newsletters, Facebook, Twitter… all channels are appreciated!
We're especially grateful to the Vermont Council on Rural Development for supporting FPF's expansion to the entire state.
We depend on word-of-mouth from FPF members to spread the news to others… so please pitch in. Send people to: http://FrontPorchForum.com
Thanks much!
-Michael and the FPF team
UPDATE:  Responses are pouring in from around Vermont…
CONGRATS FPF – THAT IS QUITE SOME ACHIEVEMENT!  You have a lot of fans out here!  -Will, Burlington
Congratulations to you and your team for making FPF part of our way of life!  -Mickey, Cambridge
You have done a great service for Vermont. Thank you.  -Barbara, South Hero
I cannot thank you enough for starting the FPF !! It has been such a wonderful way of neighbor helping neighbor! We get so much more news this way than any other source!! -Ginger, Williston
I saw this announcement as GREAT news, as I enjoy my FPF. Thanks for all the work you do and the Staff does behind the scenes. This truly is a great community resource. – John, Fairfax
I love FPF and look forward to reading it every day. -Kitty, East Montpelier
I think FPF is great, and read every Ferrisburgh issue. Thanks, and keep up the good work. -Don, Ferrisburgh
Congratulations on reaching Every Vermont Town and Neighborhood with your awesome Front Porch Forum. This is an enormous community and Vermont strengthening accomplishment. Your significant contribution, using technology to build and enliven people's lives and our neighborhoods via FPF, has greatly increased my neighborly collaboration and sense of belonging, and I've lived in the same house for over 30 years. Who'll ever know the extent of positive social change that you all have catalyzed? Thank you one and all. Gratefully, a FPF regular… -Jean, Burlington