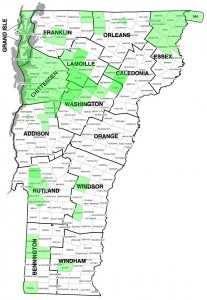 #VT – Starting Dec. 1, 2011, Front Porch Forum will be available in Cabot, Vermont.  Thanks to an impressive group of local volunteers and the UDAG Committee for making this happen!
Now comes the fun part…  Please spread the word and encourage any and all in Cabot to sign up at FrontPorchForum.com
FPF is available in 70 Vermont communities.  Here's the list of towns.