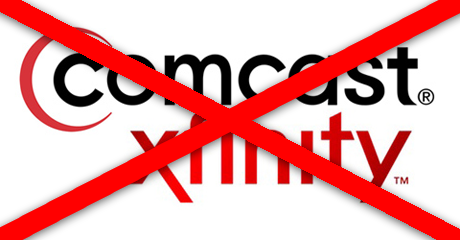 "I am wondering if other people are having this problem at home with their Xfinity WiFi. I choose my secure, private, password-encrypted non-Xfinity WiFi signal to work on my laptop and I am constantly thrown off my secure signal by Xfinity's unsecured WiFi signal, which usually never allows me any connectivity."
• Stephen, Montpelier FPF
"How wonderful is Front Porch Forum anyway!!?? I had seven great neighbors reply with all the information I needed to fix the problem!! Thanks to you all!"
• Stephen, Montpelier FPF, later same day
And a postscript from Stephen…
"Thanks again to so many who helped me. And to so many who are having the same problem, I offer what worked for me in my home in Montpelier. Be aware this worked for my MacBookPro (and I did the same thing on my iMac at my office just in case). I don't know how this process works on PCs but maybe someone else does.
"Click on the Apple logo in the upper eft hand corner and choose System Preferences, then in the third row down, choose the "Network" icon. Then click on the Advanced button in the lower right. With the WiFi tab clicked, you will see a list of Preferred Networks. Find the network called "xfinity," the one that does not have any security in the righthand column. It will say "None." Highlight that one and then click the little minus sign just under the box on the left. That should remove the "public" unsecured xfinity that is causing the problems. So far, at home, working on my laptop for the last two hours I have had NO problems. Fingers crossed that it works for you.
"Again, thank you all great neighbors!!!"
What tech problems do you have?  Try asking neighbors for tips on your local FPF.