UPDATE from Dan…
PHOTO RECEPTION @ the BLOCK GALLERY in WINOOSKI
THURSDAY, OCTOBER 9TH, 5-7 PM

Stop in and view the photographs I am exhibiting that put a face on Winooskis Front Porch Forum. The portraits, made in collaboration with subjects, give a visual dimension to postings and neighbors you may know by name only. Also take time to enjoy the variety of topics that include live chickens, a bocce team, F-35s, a colossal sub, perky dogs, book readers, fallen trees, farmers market, artworks, postal clerks, an impressive hedge trimmer, a VFW barbeque, lawn sales, a grammar lesson, and of course pedestrian frustration over crossing Winooski's problematic roundabout.

The exhibit will be up all month, at the Block Gallery in downtown Winooski, with a reception that is open to the public on Thursday, October 9th, 5-7 PM.

I hope to see you there.
Come see longtime local artist and UVM professor Dan Higgins' exhibition…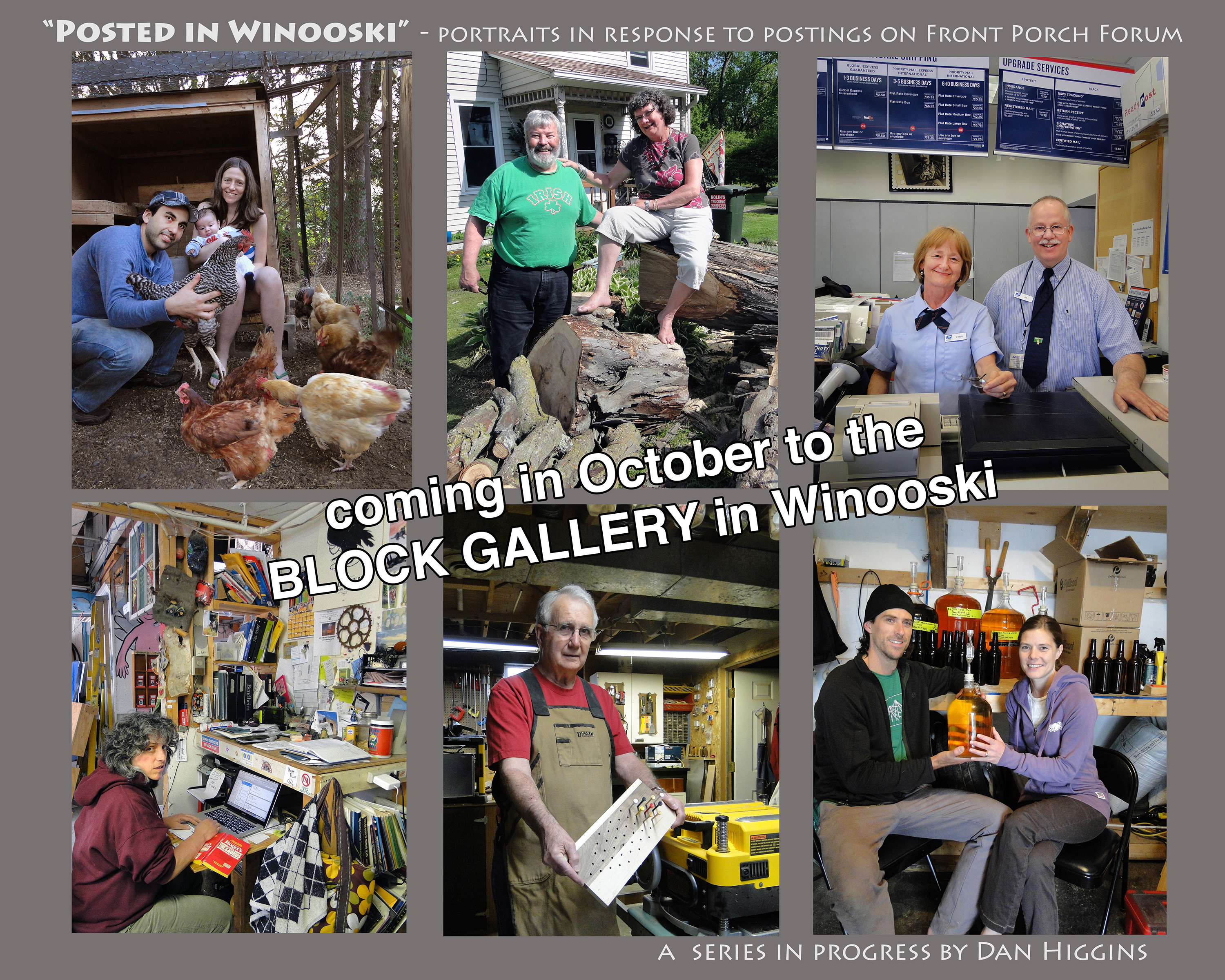 POSTED IN WINOOSKI – portraits in response to FPF postings
Month of October
The Block Gallery and Coffeehouse
1 East Allen Street, Winooski, VT