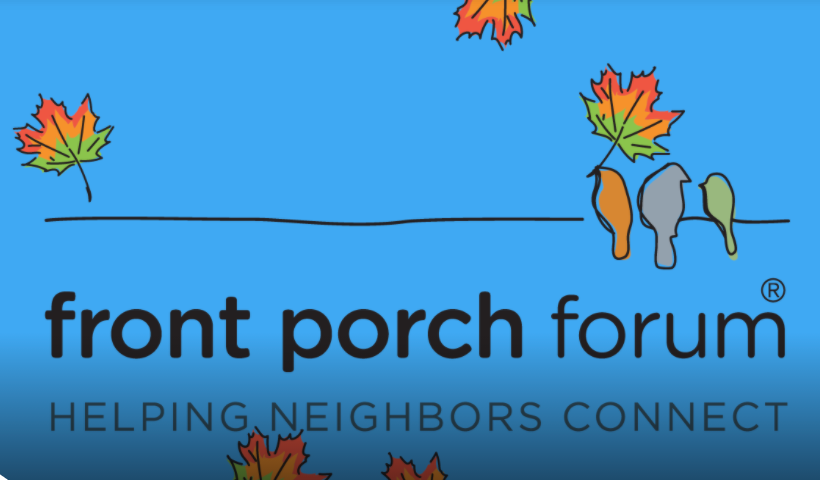 Today we are launching Front Porch Forum's annual October Supporting Member Campaign. If you are able, please support FPF by donating now by credit card, PayPal or check: https://frontporchforum.com/supporting-members
With the pandemic and other challenges, more people are using FPF than ever before to stay informed and to reach out to neighbors.  Our workload has skyrocketed, and our costs and staff have grown accordingly.
We know that many of our members are not in a position financially to make a contribution this year.  If that's your case, please do not donate, but DO keep using your local FPF.  Your engagement makes a big difference — in fact, it is more important than ever to build community among neighbors.
If you value FPF, please support our work by participating and by donating today.
Thank you.
FPF is a Public Benefit Corporation and not a charity. Contributions are not tax deductible. Ad sales to local businesses cover most of our expenses, and your Supporting Member contribution helps close the gap.
While we prefer online donations, we also accept payment by check, with gratitude, at:
Front Porch Forum
PO Box 73
Westford, VT 05494-0073