Category Archives:
Facebook
---
Can a public sphere worth living in ever be built online? Micah Sifry includes an interview with FPF Co-Founder, Michael Wood-Lewis, in his article appearing in The New Republic, Escape From Facebookistan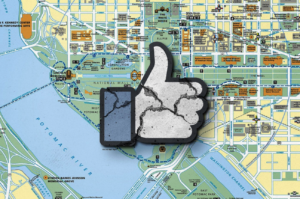 "In the same way people need banks to hold their money safely and to help it circulate, creating businesses and jobs, they also need trustworthy online digital forums to hold their social identities and help foster beneficial connections between friends, neighbors, and the larger society." • Micah Sifry
Alternatives exist! Thanks for recognizing Front Porch Forum in your article!
---
---
---
---
---
---
---
---
---
Ghost of Midnight is an online journal about fostering community within neighborhoods, with a special focus on Front Porch Forum (FPF). My wife, Valerie, and I founded FPF in 2006... read more