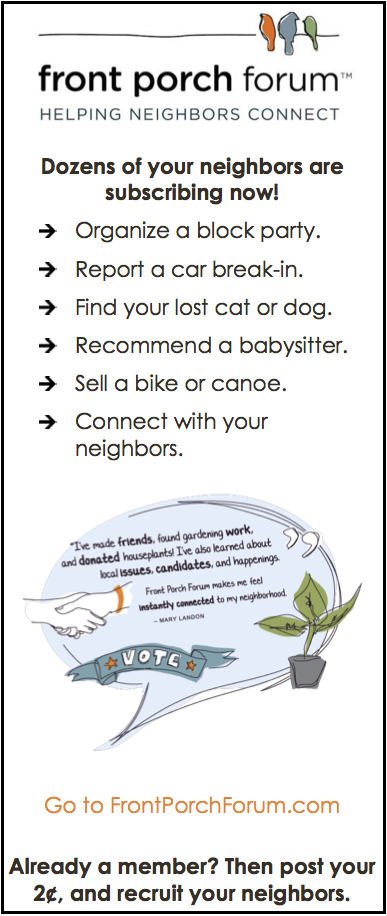 Thanks to our friends at the Vermont Council on Rural Development for sharing four flyers about different aspects of Front Porch Forum.  They look great!  Click here to see the options for downloading.
Also, if you're already an FPF member and would like a flyer about your specific local FPF, go to FrontPorchForum.com and click LOGIN (if not already logged in).  Then click MY NEIGHBORHOOD FORUM and look for the orange button.
Every community in the state of Vermont now has access to a local Front Porch Forum.  Thousands of Vermonters sign up every month.  Please join and help spread the word.